Alone, with your partner or the whole family? Choose one of our accommodations in Olang!
Apartments right under the mountains
Our apartments are located right at the foot of the mountains. Close to our farm rises the Kronplatz that spreads its majestic area on the whole surrounding area. From one of our three accommodations in Olang you will hear clearly the call of the mountains. In addition to our cottage there are three apartments available, that offer you a lot of space for your holiday dreams.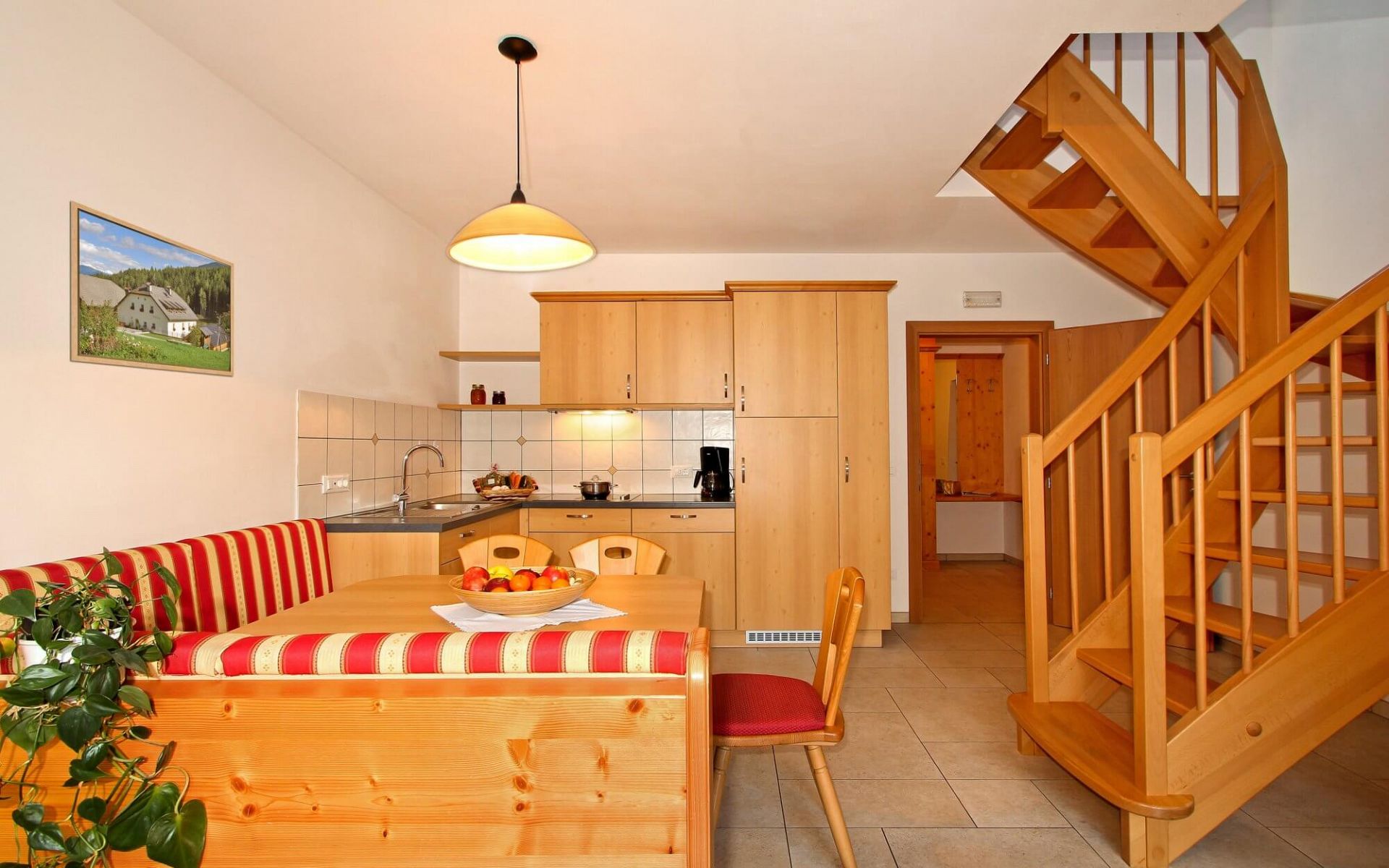 Spacious and well equipped
Each apartment is spacious, made of wood of our local forests and has all the comfort you need for your holidays. Living room with kitchenette, coffee maker, satellite TV and internet access. The apartments are ideal for 4-5 people, as well as for the whole family with child and dog. The cosy seating corner is ideal for resting after your hikes and making new plans. The names of our apartments: "Kuckucksnest, Dolomitenblick and Falkenauge" (Cuckoo's Nest, Dolomites sight and Hawk Eye)describe perfectly the view you will enjoy from their windows.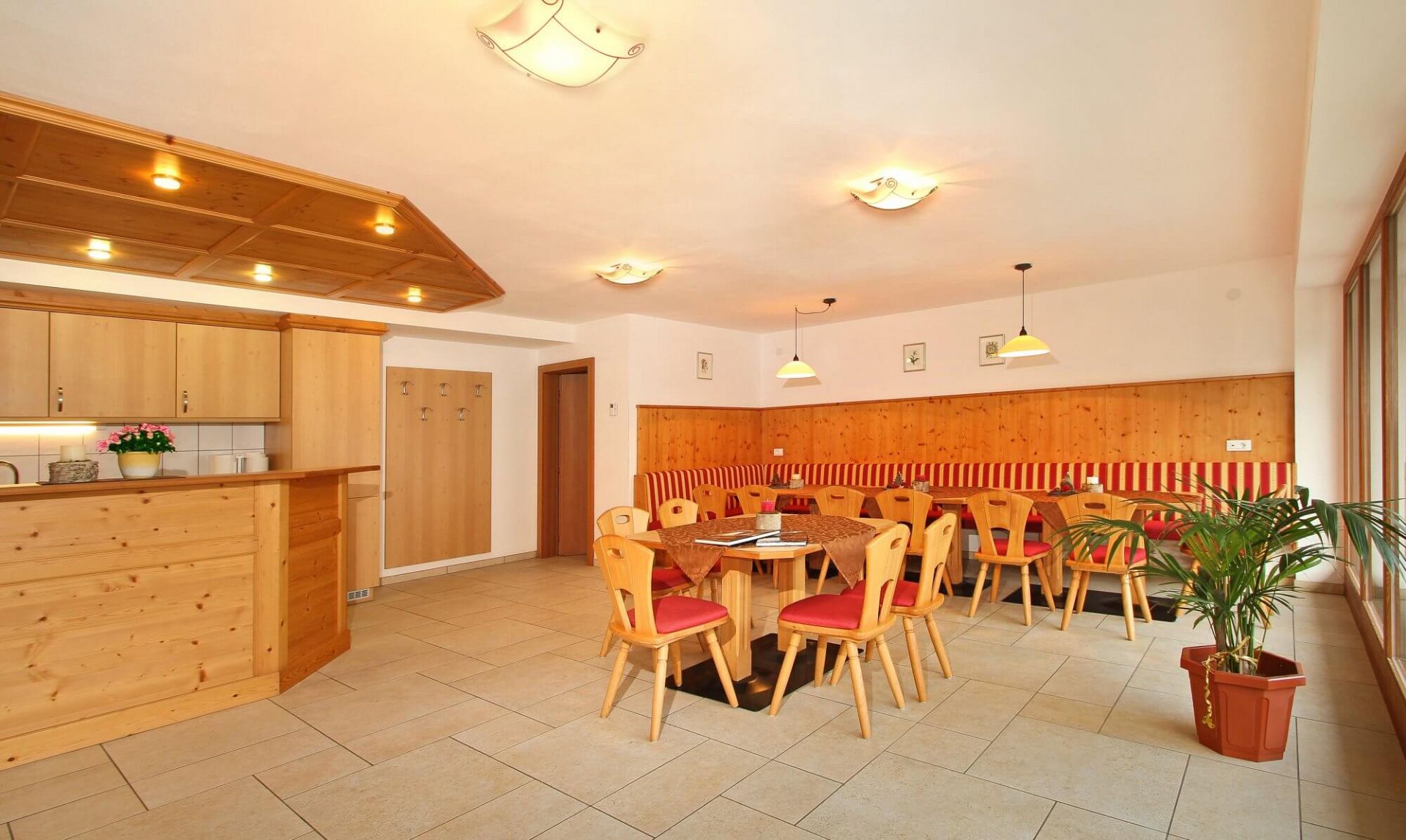 Kids will love it
Accommodationsin Olang are highly requested. That is because from here you can travel along the whole Puster Valley and as skier, you will live practically under the skiing area Kronplatz with its famous slopes. With us you are in good hands in one of the most various landscapes in the reach South Tyrol. You have not to worry about towels, plates, dishes or cutlery: you will find everything here in the drawer. Cot and high chair are also provided by prior arrangement. Outside there is a playground with slide, swings, sandpit and a climbing wall for the kids and a lawn to relax for the adults.
Overview of our apartments
Here you find our price list!
Book your holiday with us right here!