Are you searching for a comfortable holiday apartment in Olang?
Then book one of our apartments Perfila right at Kronplatz hiking and skiing area!
If you have never been to Olang, a village in the beautiful Puster Valley, you should book your next holiday at Perfila! You will find our apartments at the Kronplatz, where the South Tyrolean inhabitants like to spend their spare time. The Perfila is a classic farm with three spacious holiday apartments and one cottage for those who need even more space. You will find us on an altitude of 1100 m, right under the Kronplatz in Geiselsberg, a hamlet belonging to Olang.
What can we do?
At Perfila you can enjoy a typical farm holiday, helping in the stall, in the garden or by the berries harvest. You can put your hiking shoes on and conquer the Puster Valley or skiing on the beautiful slopes of Kronplatz skiing area. The Puster Valley cycling path is really close to our holiday apartments in Olang and offers to families a perfect and funny way to discover the nature of South Tyrol. Besides this, our land offers bike trails, on which athletes have the possibility to prove their limits. Not to forget are the swimming pool in Olang, the archery camp, the skating rink and the toboggan run. Much more variety during your holidays in South Tyrol.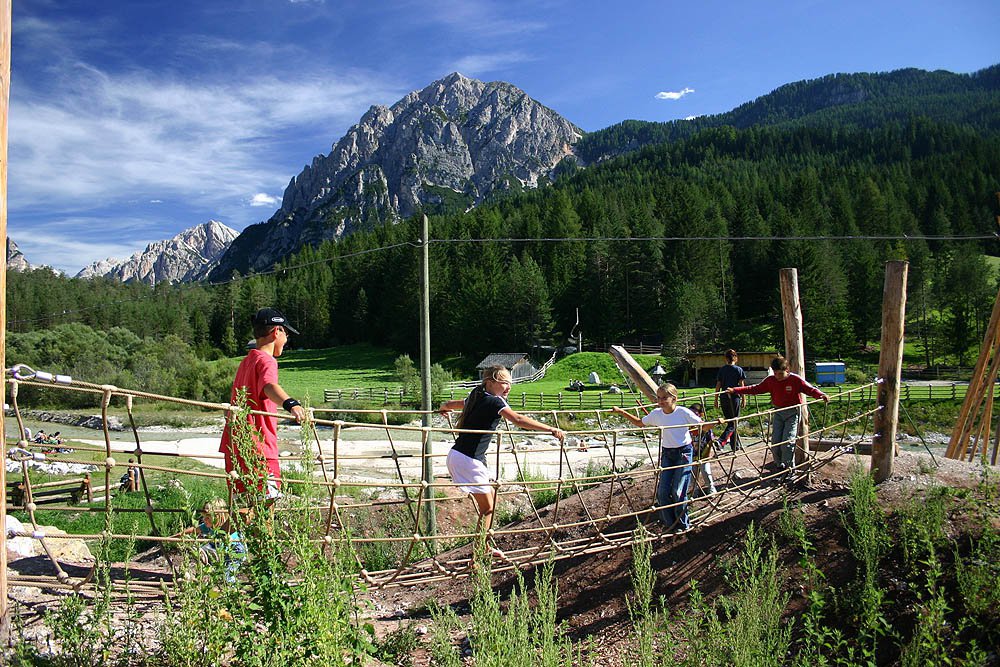 What is offered by the surroundings?
Our apartments at the Kronplatz are located in a very calm and peaceful position. The village of Mitterolang is only 2 km far away and you have to walk only 300 m to reach the cable car that will bring you directly in the heart of Kronplatz skiing area. The nearest train station is in Olang, only 2,5 km far away from us. The city of Bruneck is also very close to us and is waiting for you with all its shops, restaurants and coffee shops. Puster Valley has a lot of other attractions, like for example many castles or the folkloristic museum in Dietenheim. If you decide to take a bike tour, you can return to Olang with the local train service.
Mobility: There is a bus stop right below our farm (5 minutes' walk). The train station in Valdaora is about 2.5 kilometres away.
Infrastructures: In the village centre of Valdaora di Mezzo you'll find: Grocery stores, butcher's shop, bakery, pastry shop with cafe, bar, restaurant, pharmacy "Engel", sports shops, shoe shop, bike rental, ski rental, hairdresser, gas station, paediatrician Dr. Steurer, GP Dr. Vieider Martin, dentist Dr. Joachim Geier, banks, goldsmith, wood carver, car repair shop, taxi, post office, gardening centre. The nearest hospital is in Brunico.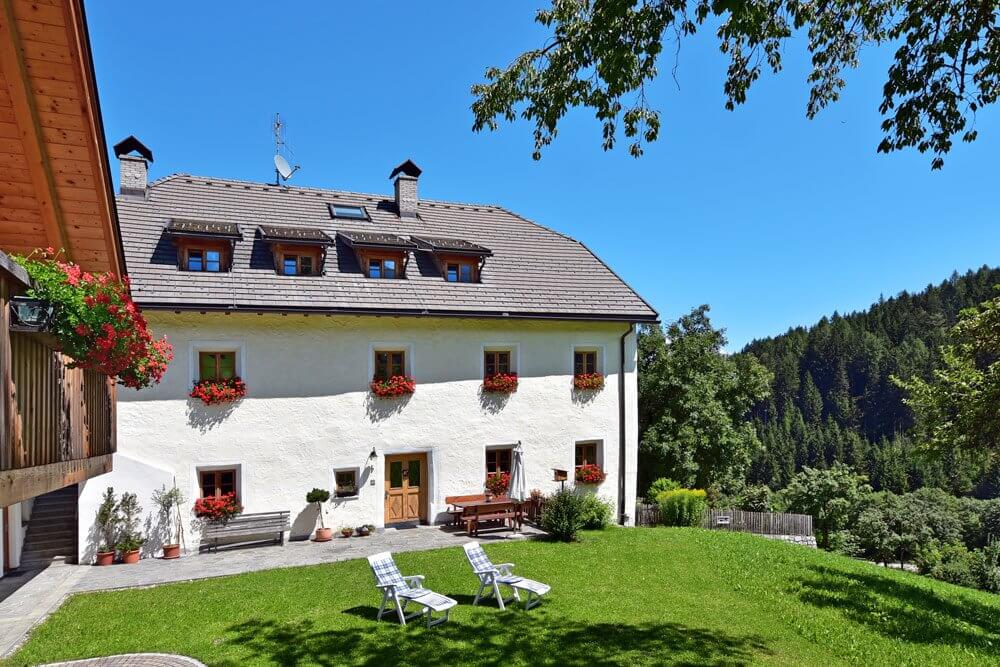 What kind of accommodations do we have?
You can choose between one of our three apartments or a cottage on two floors. If you are searching for a holiday apartment in Olang for 5 persons, farm Perfila is exactly what you need. Our cottage has even more space and is ideal for families and groups of maximum 8 persons. Apartments and cottage are equipped with all comforts you need: with refrigerator and cooling possibility, satellite TV and internet access. Besides this, there is also a lawn for sunbathing where you can enjoy the sun of Dolomites and a children playground for our little guests. There is also a big lounge room with satellite TV, cooking facilities and WC.
What will children experience?
In our farm we have also a cool and equipped children playground with a small climbing wall. And of course there are also our bunnies and cats: it will be love at first sight with your children! Our little guests can also help in the stall and discover how it is to leave in the farm through many games.